Celebrate the best deals and dealmakers of 2020
The M&A Awards will be hosted after a time of isolation, lockdown and social distancing. It will be a reunion of sorts and a celebration of the resilience of Dutch business in general, and the M&A profession in particular. We expect this year's event to be the best ever.

It's that time of the year again; time for the M&A Awards! A moment to take a break from your hectic life as a dealmaker and to reflect with your peers and colleagues on the past twelve months. What have been the highlights? Which deals collapsed? And who will be the stars of the M&A show this year?

You will be surrounded by 1000 top-level dealmakers who all have had their successes and failures. This is the night to share, remember and of course celebrate together. Some dealmakers will pay little attention to what's on their dinner plate during the show, because they are in the race for one of the M&A Awards that will be presented.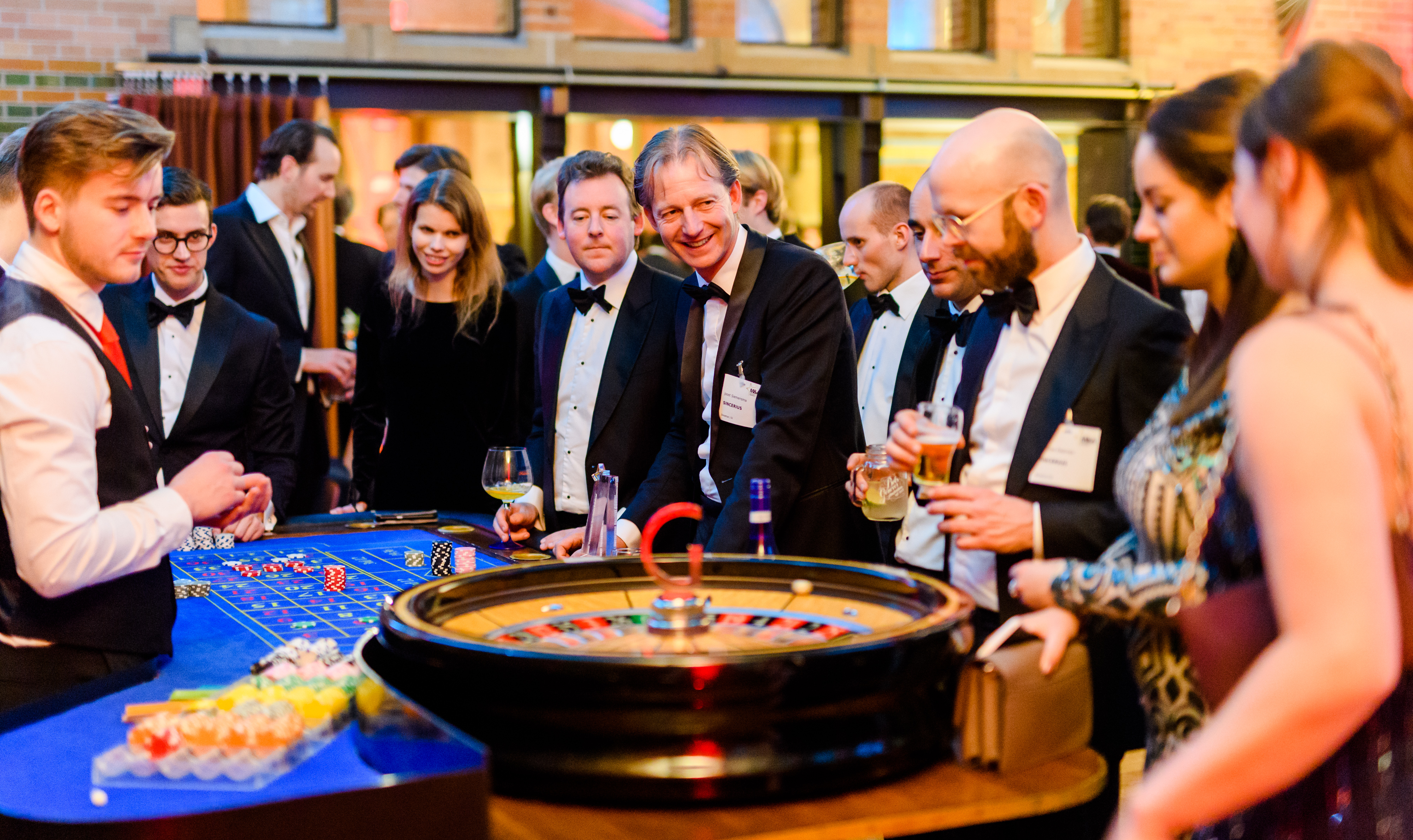 Professionals simply cannot afford to miss out
Over 500 experts in the field cast their votes to determine this year's winners. Only the best professionals, firms and transactions will take home an award. Having said that, you, winner or not, play an important role in the world of mergers and acquisitions. It's you, who shapes the future of our corporate landscape. The M&A Awards are here to honour the transactions and the hard-working professionals who made them happen.

The M&A Community Team is proud that 1000 professionals from the business sector, private equity, investment banking, corporate finance, consultancy and the legal profession come together each year during the M&A Awards.
First come, first served!

Get the party going with a glass of champagne and a spiced up cocktail.
Relax into the festive spirit and enjoy the dinner and ceremony.
Join the after party with DJ and André Hazes Jr. as special guest and network with 1000 of your peers. The M&A Awards is a festive evening of fine dining, amazing highlights and the opportunity to congratulate the best dealmakers and investors. This is the perfect opportunity to thank your customers and employees.



Dresscode Black Tie
Programme 2020
17.00 Champagne reception
19.00 Start diner
---
M&A Awards - First round
1. Best Deal
2. Best Deal Mid-Market
3. Best Dutch M&A Law Boutique
4. Best M&A Law Firm
5. Best M&A House

---
M&A Awards - Second round
1. Best Acquisition Finance Provider
2. Best Venture & Growth Capital Provider
3. Best Hands-On Investment Firm
4. Best Family Office
5. Best Private Equity House Lower Mid-Market
6. Best Private Equity House Mid-Market
7. Best Private Equity House
---
M&A Awards - Third round
1. Best M&A Advisor
2. Best M&A Advisor Mid-Market
3. Best Debt Advisor
4. Best Transaction Services Advisor
5. Best M&A Tax Advisor
6. Best M&A Lawyer Mid-Market
7. Best M&A Lawyer
---
21.30 Welcome party guests
21.30 Start after party
---
22.45 M&A Awards - Fourth round
1. Best Small Cap Deal
2. Best Young M&A Advisor
3. Best Young PE Manager
4. Best Young M&A Lawyer

23.00 Main act: André Hazes Jr.
01.00 End
Regulations M&A Awards
This year the M&A Awards are better and more exclusive than ever before making winning an award even more desirable; ten former awards-categories haven been substituted with new M&A Awards in the categories Private Equity and Young Talent, emphasizing their growing importance. All details can be found in the regulations for the M&A Awards.
Cast your votes
Leading experts working within companies active in M&A, corporate finance and/or private equity as well as corporates involved in recent large deals participate in the M&A Awards survey. The selection of experts is based on the M&A League Tables and input from partners of the M&A Community. In case you like to participate in this years survey contact Melanie Donkers.
If you have any questions or comments please contact Melanie Donkers.

mdonkers@alexvangroningen.nl
+31 20 5788912
Download Regulations 2020
Download the regulations for the M&A Awards 2020.
Beurs van Berlage
Damrak 243 1012 ZJ Amsterdam