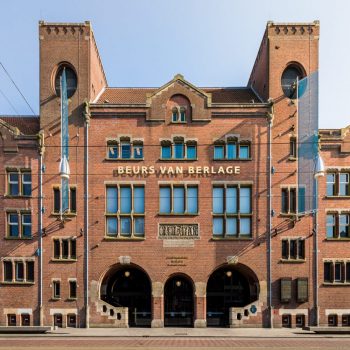 M&A Awards 2021 Summer Edition
The festive celebration of the M&A Awards 2021 will take place on June 30, 2022 in Summer Style.
On Thursday, December 16, we showed a live video revealing the winners of the 2021 M&A Awards. We still like to put last year's winners live in the spotlight…
We postponed the M&A Awards to the 30th of June, because we want to be able to organize the M&A Awards in its full glory. We hope that the 30th of June will bring us no boundaries for sufficient opportunities to network, making an unforgettable evening and crowning the wonderful deal year 2021.
Don't miss it… The M&A Awards Summer Edition!
The M&A Awards will take place in the Beurs van Berlage with good food, Summer style cocktails, networking and dancing in Tenue de Ville. During the evening, the winners of the M&A Awards 2021 will of course once again be put in the spotlight and Tino Martin will create a Summer party like no other.
Of course we hope to welcome the entire M&A Community on the 30th for an unforgettable evening. Click here for the floor plan.
A festive evening to reflect the past year
You will meet with 1000 top-level dealmakers who all have had their successes and failures in the Beurs van Berlage. This is the night to share, remember and of course celebrate together. Get the party going with a glass of champagne and a fresh, sunny cocktail. Relax into the festive spirit and enjoy the dinner.
Join the after party with DJ and Tino Martin as special guest and network with your peers. The M&A Awards is a festive evening of fine dining, amazing highlights and the opportunity to congratulate the best dealmakers and investors. This is the perfect opportunity to thank your customers and employees.
The M&A Community Team is proud that 1000 professionals from the business sector, private equity, investment banking, corporate finance, consultancy and the legal profession come together each year during the M&A Awards.
Dresscode: Tenue de Ville
Program 30th of June 2022
16.45 Champagne welcome
19.00 Opening M&A Awards – Winners 2021
19:30 Start dinner
20.10 M&A Awards – Second round – Winners 2021
21.45 M&A Awards – Third round – Winners 2021
22.15 M&A Awards – Fourth round – Winners 2021
21.30 Welcome party guests
22.30 Start party
23.00 Tino Martin
01.00 End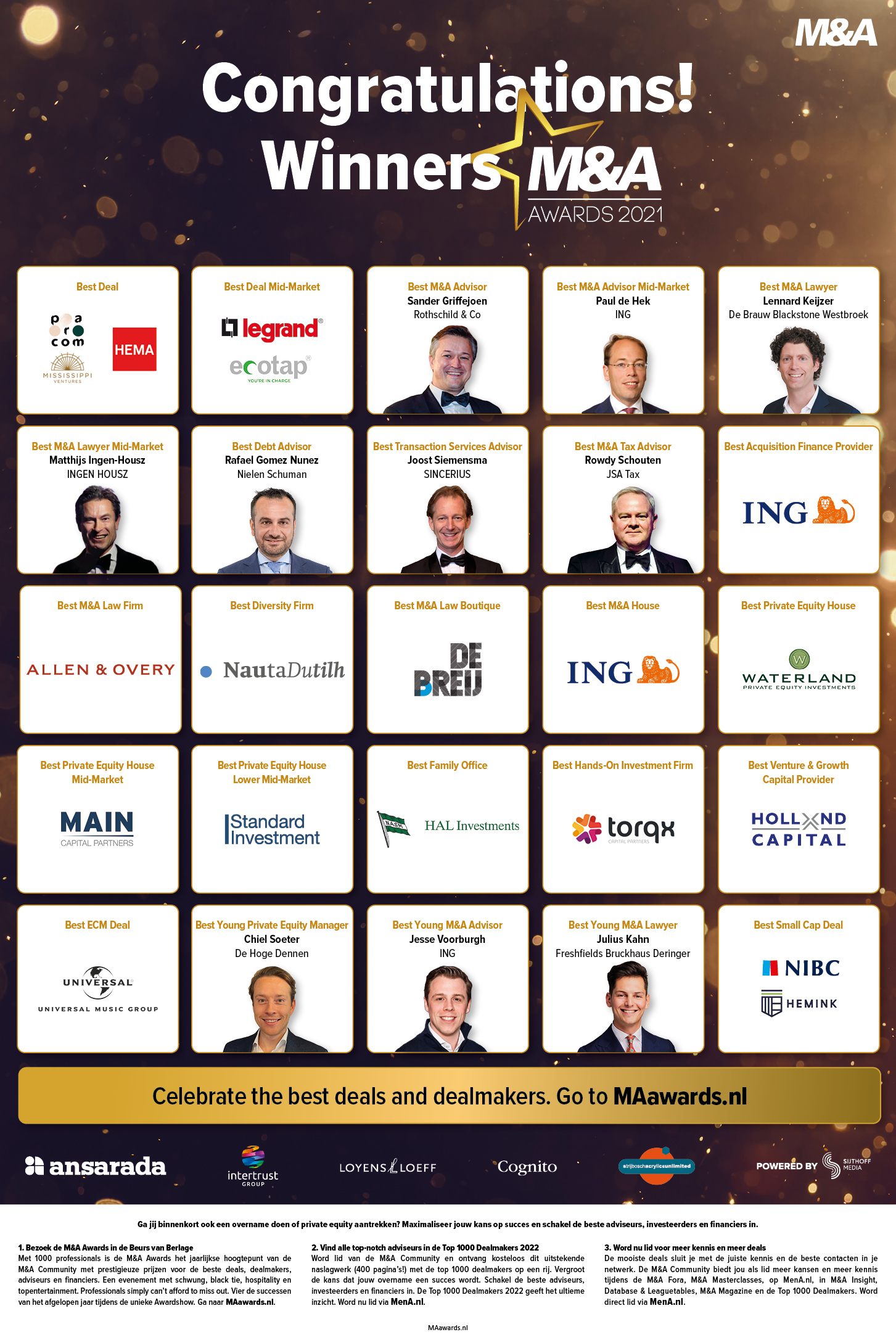 Beurs van Berlage
Damrak 2
43
Amsterdam
See you 30th of June 2022